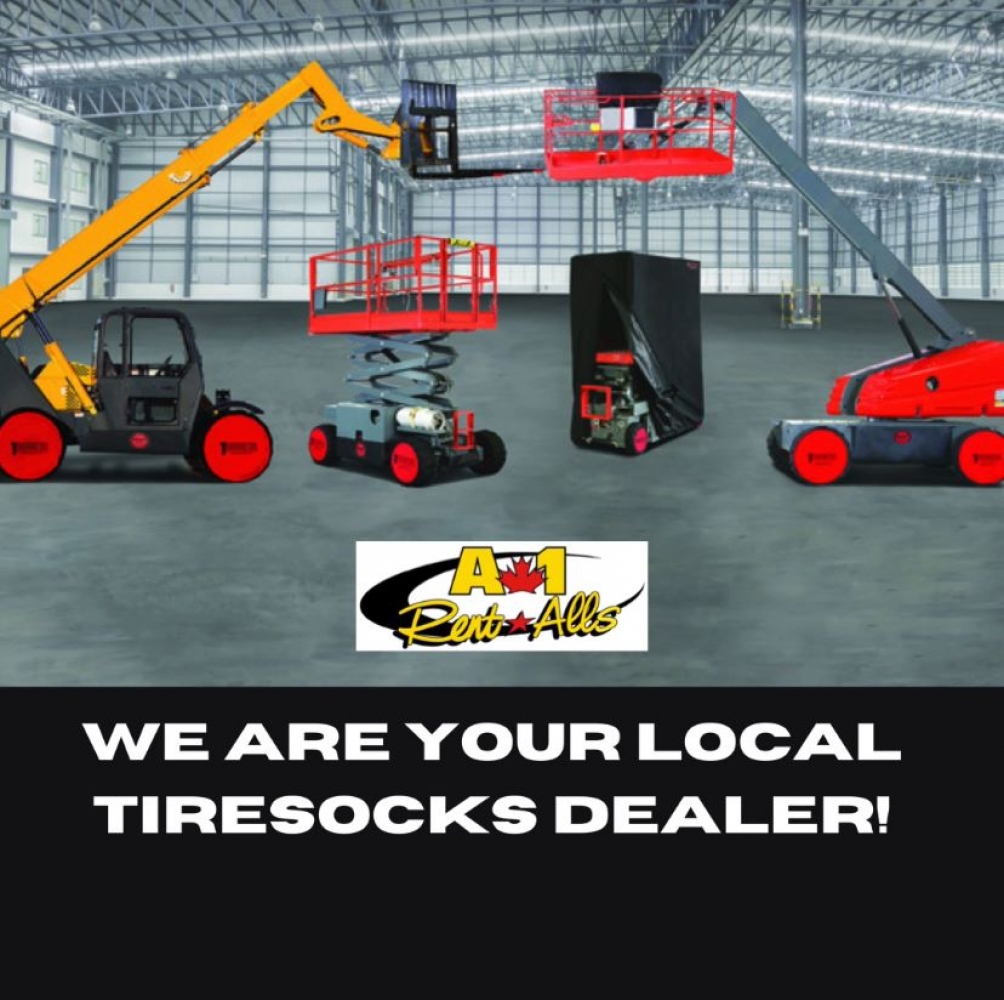 We are your NEW Tiresocks Inc Dealer! Surface protection and safety products for interior construction! We now carry:

✅Drip diapers & Tire Socks
Save yourself the hassle and waste of plastic and duct tape! DripDiapers are a cost-effective solution for protecting finished floors from leaks. With a heavy-duty absorptive pad in the center that collects fluid that may leak from the chassis of equipment. DripDiapers are available in 7 standard sizes that can be customized to fit any piece of equipment. They are easy to install with an an adjustable bungee assemblies and magnetic attachment points
✅Aerial Shields
AerialShields, a cost-effective solution designed to shield your equipment from overspray, spills and splatters. This product is ideal for painters, drywallers and is easy to install. This unit has a two feature system with a hook and loop sealing system which prevents the shield from falling off when exiting and entering the platform. Along with a bungee base that secures the the shield to the bottom of the platform. This product is designed for multiple scissor types and sizes as well as platform extensions.
✅Aerial Jackets
AerialJackets protect scissor lifts, control boxes and boom baskets from the elements such as dust and debris.
Made of heavy-duty, water-resistant material, these covers will keep equipment looking great and protect the controls from damage. They are easy to install and include a retractable lock to prevent unwanted use and theft. AerialJackets are made to allow easy access to controls and charging ports without removing the cover.

✅Safety Pads
Get rid of the finiky, time consuming, and expensive caution tape and grab a someSafetyPads! These pads are a small but easy way to protect the entry point of equipment.

✅Castor Socks
CasterSocks offer a surface protection solutions for smaller wheels and tires. These are perfect for use on dollies, carts, pallet jacks, hospital beds and other equipment. CasterSocks are easy to install and remove with a velcro attachment.

✅Track Socks
TrackSocks are similar to TireSocks but are used to protect finished flooring from scuff marks caused by rubber tracks. They are easy to install, durable and won't slip off the track.
✅Fork Socks
ForkSocks are a must-have in every warehouse. ForkSocks can prevent punctures, scratches and marks on lightweight materials and products. Constructed of heavy-duty material with a double reinforced toe, ForkSocks are durable and attach securely.
---