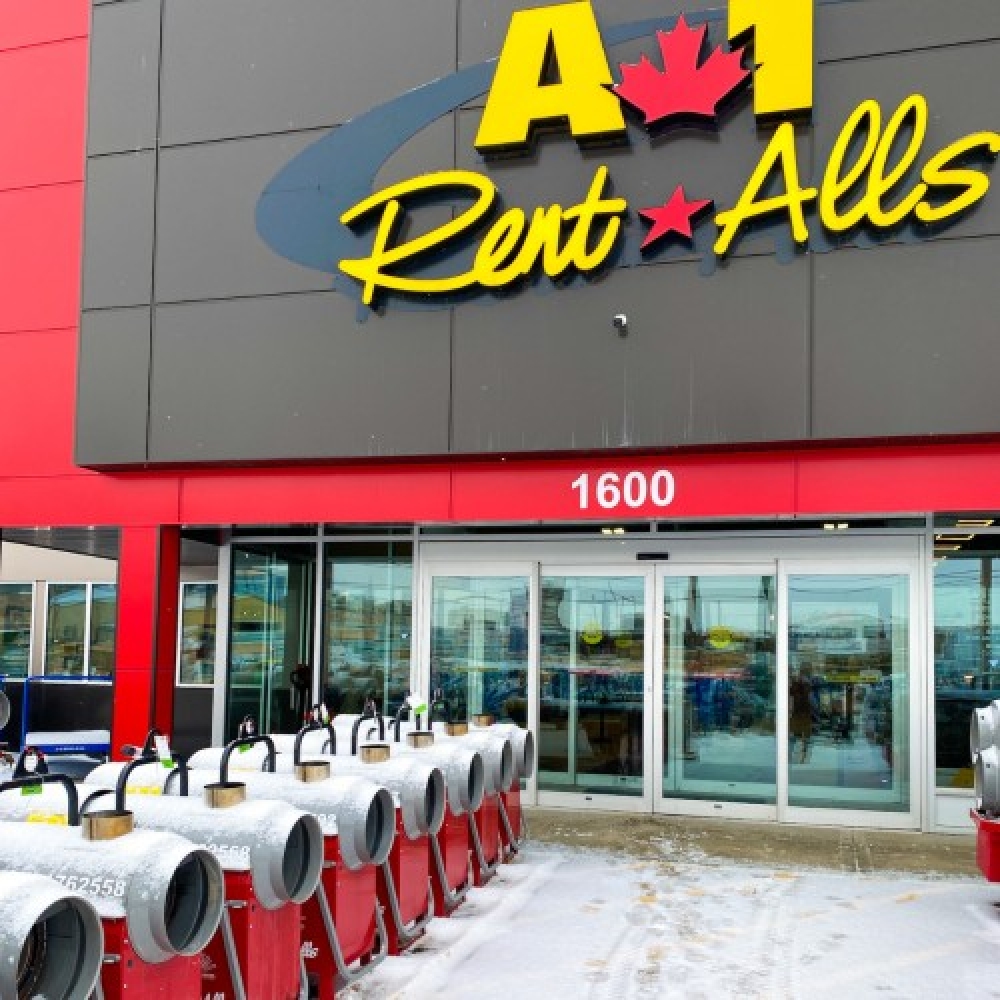 Heater season is normally a popular season in the winter months and can get quite hectic at times! This year's milder temperatures have kept our heaters are sitting nicely lined up just waiting to go on rent! When the temperatures do drop and you do decide to rent a heater here are a few quick tips to keeping your heater running smoothly!
1.) One of the most important and most common mistakes is making sure you have the right size extension cord. As the heater does have fan inside to blow the heat out it requires electrical power! The extension cord needs to be a # 10 and require 120 volts 15/20 amps depending on the size of heater you have.
2.) The ducting on the heater works best when there are no kinks restricting air flow and the ducting doesn't exceed more than 24' per outlet.
3.) This may sound obvious but it happens a lot! Make sure the tank has fuel in it, and don't run it out completely of fuel!
4.) Rule of thumb if you do run into issues don't press the reset button more than 3 times! If this button is pressed more than 3 times it floods the heater and you run into even more issues.
5.) Lastly you can try choking the heater by blocking off the chimney 75-80% until it lights up.
---