Bobcat Rentals in Regina, SK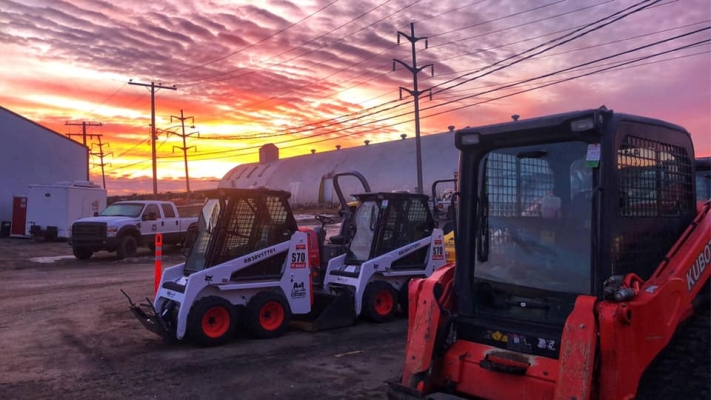 Skid-Steer Rentals
While many people refer to them as 'Bobcats', the correct category term is Skid Steer. A common requirement on many jobsites is the need to do excavation, vertical drilling, jack hammering, clearing of debris or other tasks where the work needed is in an area which is too small for a conventional excavator but large enough that doing the job manually would require multiple workers and would take much more time.
That's where the 'Bobcat' or 'Skid Steer' becomes indispensible. These units have become the most versatile and useful way to multiply the work product of a single man. When using the Bobcat or skid steer, whether for snow removal to grading to landscaping, it becomes indispensible. For preparing construction sites, foundations, excavations or cleanups, one man in a Bobcat can accomplish the work of several in far less time.
We supply both Tracked Bobcat Skid Steerand Wheeled Bobcat Skid Steer models in a variety of sizes ranging from smaller walk-behind models to extra large wheeled or tracked models.
We also supply a wide variety of skid steer attachments. Auger Drives, Breaker Hammers, Brushmowers, Grapple Forks, Pallet Forks, Rototillers, Sand Spreader, Sweeper and Trencher attachments are available.
Let us know what you need to get your job done and we will try to source you the proper equipment. You rent the equipment and we will handle the rest.
---